Asset Publisher
03/02/2020
Swiss WorldCargo begins flying to Ljubljana
3 February 2019, Zurich Airport – Swiss WorldCargo will begin cargo operations to Ljubljana, Slovenia, as of today. Swiss WorldCargo will operate flights between Zurich and Slovenia's capital 7 times/week.

Swiss WorldCargo will plan flights using an Airbus A220 and Embraer E-190, with a weekly capacity ranging between 3.5 to 10 tons. As of today, general cargo shipments will be available to and from the destination, while mail will be accepted as of 2 March and special cargo in the coming weeks.
The dedicated team from Cargo Austria, based in Vienna, will handle LJU bookings and all operational issues. Physical ground handling will be done by A/P LJU (Fraport Slovenija). Furthermore, an RFS service for larger shipments is expected to open in the next months.

The service is important in connecting Slovenia's capital and main business hub with a non-stop flight to Zurich, as well as to and from onward destinations within the wide-ranging intercontinental Swiss WorldCargo network.

"We are excited to begin operating our non-stop service to and from Ljubljana," says Jochen Leibfritz, Head of Cargo North and East Europe. "The destination will connect Zurich and the entire Swiss WorldCargo network with an important Central European market which is home to a growing pharmaceutical sector."

Swiss WorldCargo
Swiss WorldCargo is the airfreight division of Swiss International Air Lines (SWISS). Headquartered at Zurich Airport, Swiss WorldCargo offers a comprehensive range of logistics solutions for transporting high-value and care-intensive consignments to some 130 destinations in over 84 countries. The extensive Swiss WorldCargo network of airfreight services is further supplemented by daily truck connections between key business centers. As a reliable and innovative service provider within the Lufthansa Group, Swiss WorldCargo is consistently committed to delivering Swiss quality to its airfreight customers, and makes a substantial contribution to SWISS's overall profitability.
Continue Reading
02/12/2019
Swiss WorldCargo opens Cancun-Zurich flights for export
Zurich, 2 December, 2019 –Swiss WorldCargo, the freight division of Swiss International Air Lines, will open its Cancun (CUN) station for exports today. With this development, all flights between Zurich and Cancun can now carry freight on both their inbound and outbound journeys.

Swiss WorldCargo connects Cancun and Zurich with a thrice-weekly Airbus A340-300 service, operated by Edelweiss, sister company of Swiss International Air Lines. The aircraft will offer a payload in excess of 15 tonnes on each leg of the flight.

In Cancun, Skylog, a member of the ECS Group, will manage all commercial activity for this new service, while Swissport will oversee ground operations. Inbound flights depart Zurich in the afternoon and arrive in Cancun in the evening, while outbound flights leave Cancun in the evening and arrive in Zurich the following afternoon. With this schedule, customers in Mexico benefit from late delivery times in Cancun as well as ideal arrival times in Zurich for many same-day connections to Swiss WorldCargo's worldwide destinations in Europe, Africa and Asia.

"We are delighted to open our Cancun station to exports," said Hendrik Falk, Head of Cargo for USA West, South, and Latin America. "With this new development, we will create additional export options for numerous customers shipping a wide variety of products from the Yucatan Peninsula to Switzerland, Europe and the rest of the world. Having a strong foothold in the Latin American market remains a critical focus point for us."
Continue Reading
28/10/2019
Swiss WorldCargo begins operating new routes for Winter Timetable 2019, increasing capacity to and from Japan
Zurich Airport, 28 October 2019 - Swiss WorldCargo, the airfreight division of Swiss International Air Lines, will begin operating flights according to its Winter Timetable today. This introduces new destinations as well as increased capacity in Asia.

As from 1 February, a daily Boeing 777-300ER will operate on flights to Tokyo, offering additional tonnage. Flights to Osaka, Japan's third-largest city will commence on 1 March, serviced by an Airbus A340-300.

Cargo traffic will also resume on the following routes:
- Flights to Colombo will resume on 31 October; operated by an Airbus A340-300
- Flights to Phuket will resume on 3 November; operated by an Airbus A340-300
- Flights to Ho Chi Minh City will resume on 18 November; operated by an Airbus A340-300

In the Americas, the winter schedule will offer additional flights to and from Miami (MIA). This complements Swiss WorldCargo's daily flights to North America gateways, including New York, Newark, Boston, San Francisco, Los Angeles, Montreal, and Chicago.

"We look forward to augmenting our customer offering in Japan," said Ashwin Bhat, Head of Cargo, Swiss International Air Lines. "With additional capacity to Tokyo, as well as our first-ever direct flights to Osaka, we will be able to provide even better service in the region. Likewise, we will re-commence flights in select destinations in Asia and boost capacity in North America, thus rounding out our strong presence in both areas."

Swiss WorldCargo
Swiss WorldCargo is the airfreight division of Swiss International Air Lines (SWISS). Headquartered at Zurich Airport, Swiss WorldCargo offers a comprehensive range of logistics solutions for transporting high-value and care-intensive consignments to some 130 destinations in over 84 countries. The extensive Swiss WorldCargo network of airfreight services is further supplemented by daily truck connections between key business centers. As a reliable and innovative service provider within the Lufthansa Group, Swiss WorldCargo is consistently committed to delivering Swiss quality to its airfreight customers, and makes a substantial contribution to SWISS's overall profitability. This media release can be found at swissworldcargo.com
Continue Reading
MEDIA_RELEASE_SHOW_ALL_BUTTON
PICTURES_VIDEOS

Pictures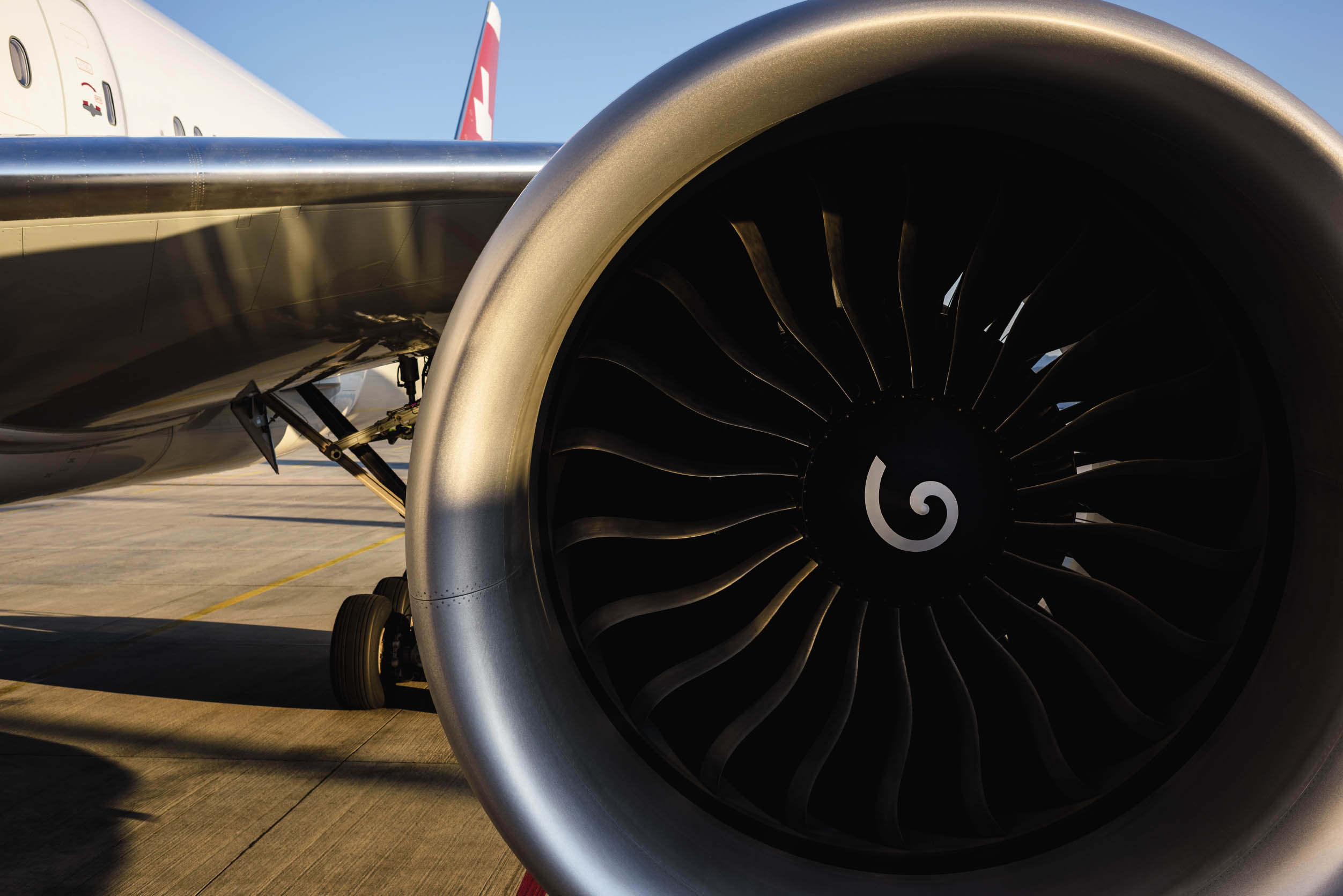 Videos