Asset Publisher
19/02/2021
Lorenzo Stoll named new Head of Swiss WorldCargo
Lorenzo Stoll has been appointed as SWISS's new Head of Swiss WorldCargo. He will assume his new function on 1 April. He succeeds Ashwin Bhat, who will take up new duties as Chief Commercial Officer of Lufthansa Cargo on 1 March. Lorenzo Stoll is currently SWISS's Head of Western Switzerland, with responsibility for its Geneva business and operations. The search for his successor to oversee the key Geneva market is already under way.
Swiss International Air Lines (SWISS) has appointed Lorenzo Stoll (49) as the new head of its Swiss WorldCargo airfreight division. He will assume his new position, reporting to CFO Markus Binkert, on 1 April. He succeeds Ashwin Bhat, who will take up new duties as Chief Commercial Officer of Lufthansa Cargo on 1 March.

Lorenzo Stoll joined SWISS as its Head of Western Switzerland in 2013, and has since achieved the turnaround of the company's Geneva business and operations together with his team. With his wide experience in the consumer goods segment, his innovative flair and his keen focus on the customer, Lorenzo Stoll has further enhanced product and service quality. His success in Western Switzerland has been assisted by the extensive deployment from Geneva of SWISS's advanced and efficient Airbus A220 aircraft fleet. Under his leadership, SWISS has also created over 200 new jobs at its Geneva location.

"I am really pleased that, in Lorenzo Stoll, we have appointed such a skilled and seasoned expert from our own ranks," says CFO Markus Binkert. "Lorenzo has been instrumental in ensuring our success in Geneva and our positioning as a premium carrier. I'm convinced that, with his wide experience in the commercial, the consumer goods and the aviation fields, he will be just as effective in further developing our air cargo division. And I wish him every success and satisfaction in his new capacity."

Lorenzo Stoll came to SWISS from Nestlé, where he had spent the previous 12 years serving in international management positions within various corporate divisions in Vevey, Frankfurt and Paris. Prior to this he had been Sales & Marketing Manager at Montreux-Vevey Tourism. A graduate of Lausanne's Ecole Hôtelière, he was born in Zurich and grew up mainly in Western Switzerland. Lorenzo Stoll is married.

The search for Stoll's successor to oversee SWISS's key Geneva market is already under way.

Swiss WorldCargo
​​​​​​​Swiss WorldCargo is the airfreight division of Swiss International Air Lines (SWISS). Headquartered at Zurich Airport, Swiss WorldCargo offers a comprehensive range of logistics solutions for transporting high-value and careintensive consignments to some 130 destinations in over 84 countries. The extensive Swiss WorldCargo network of airfreight services is further supplemented by daily truck connections between key business centers. As a reliable and innovative service provider within the Lufthansa Group, Swiss WorldCargo is consistently committed to delivering Swiss quality to its airfreight customers, and makes a substantial contribution to SWISS's overall profitability.
Continue Reading
15/01/2021
SWISS launches new cargo flights to Seoul and Lima
SWISS is adding two new destinations exclusively for freight shipments to the regular route network of its airfreight division Swiss WorldCargo: Seoul, South Korea, and Lima, Peru.

The first cargo flight to Seoul in South Korea will take off today, 15 January. The flight, operated by a Boeing 777-300ER, connects Zurich and Switzerland with one of Asia's largest economic centres. A variety of products will be transported, including general cargo, spare parts, car parts, electronics and other goods. This will be followed on 19 January by the start of cargo flights to Lima in Peru. This connection is also operated with a Boeing 777-300ER and offers additional cargo capacity between Switzerland and South America. The cargo transported will focus on pharmaceutical goods, machinery and spare parts as well as perishable goods from the region, among others.

​​​​​​​"Thanks to our freight division, we are able to adapt continuously and very flexibly to the prevailing market conditions," says Markus Binkert, Chief Financial Officer, SWISS. "In this way, we can make a continuous economic contribution and ensure the flow of goods between Switzerland, Europe and the world."
Continue Reading
18/12/2020
Ashwin Bhat appointed Chief Commercial Officer of Lufthansa Cargo
SWISS Head of Cargo succeeds Dorothea von Boxberg
​​​​​​​Ashwin Bhat will take over as member of the Executive Board in charge of Lufthansa Cargo's Product and Sales division on 1 March 2021. The 51-year-old will thus take over the current position of Dorothea von Boxberg, who will become chairwoman of the Executive Board and CEO on the same date.
As Lufthansa Cargo's Chief Commercial Officer, Ashwin Bhat will be responsible for the external organisation of sales and handling, product, revenue management, pricing, network planning and sales management worldwide.
Bhat has been Vice President and Head of Cargo at Swiss International Air Lines in Zurich since October 2015. He joined the former Swisscargo AG in February 1999 and has held various positions in revenue management, transport management and global area management, until his most recent position as Head of Cargo for Swiss International Air Lines.
"I am very pleased that we have been able to gain Ashwin Bhat, a highly experienced senior manager within Lufthansa Group, as our Chief Commercial Officer," said Harry Hohmeister, member of the Lufthansa Group executive board and Chairman of the Supervisory Board of Lufthansa Cargo. "With his extensive expertise in the airfreight business as well as his many years of sales experience, he will further strengthen Lufthansa Cargo's leading position in international competition."
Ashwin Bhat, born in 1969, graduated with a Bachelor in Science, Major in Chemistry from the University of Mumbai, India in 1990 and worked for several years as an accounting manager for an airline financial services provider in Mumbai before starting his career in Zurich.
Lufthansa Cargo AG
With a turnover of 2.5 billion euros and 8.9 billion revenue tonne-kilometres in 2019, Lufthansa Cargo is one of the world's leading companies in the transport of air freight. The company currently employs about 4,500 people worldwide. Lufthansa Cargo focuses on the airport-to-airport business. The cargo carrier serves around 300 destinations in more than 100 countries with its own fleet of freighters, the belly capacities of passenger aircraft operated by Lufthansa German Airlines, Austrian Airlines, Brussels Airlines, Eurowings and SunExpress, and an extensive road feeder service network. The bulk of the cargo business is routed through Frankfurt Airport. Lufthansa Cargo is a wholly owned Lufthansa subsidiary of Deutsche Lufthansa AG and Lufthansa Group's logistics specialist.
Continue Reading
MEDIA_RELEASE_SHOW_ALL_BUTTON
PICTURES_VIDEOS

Pictures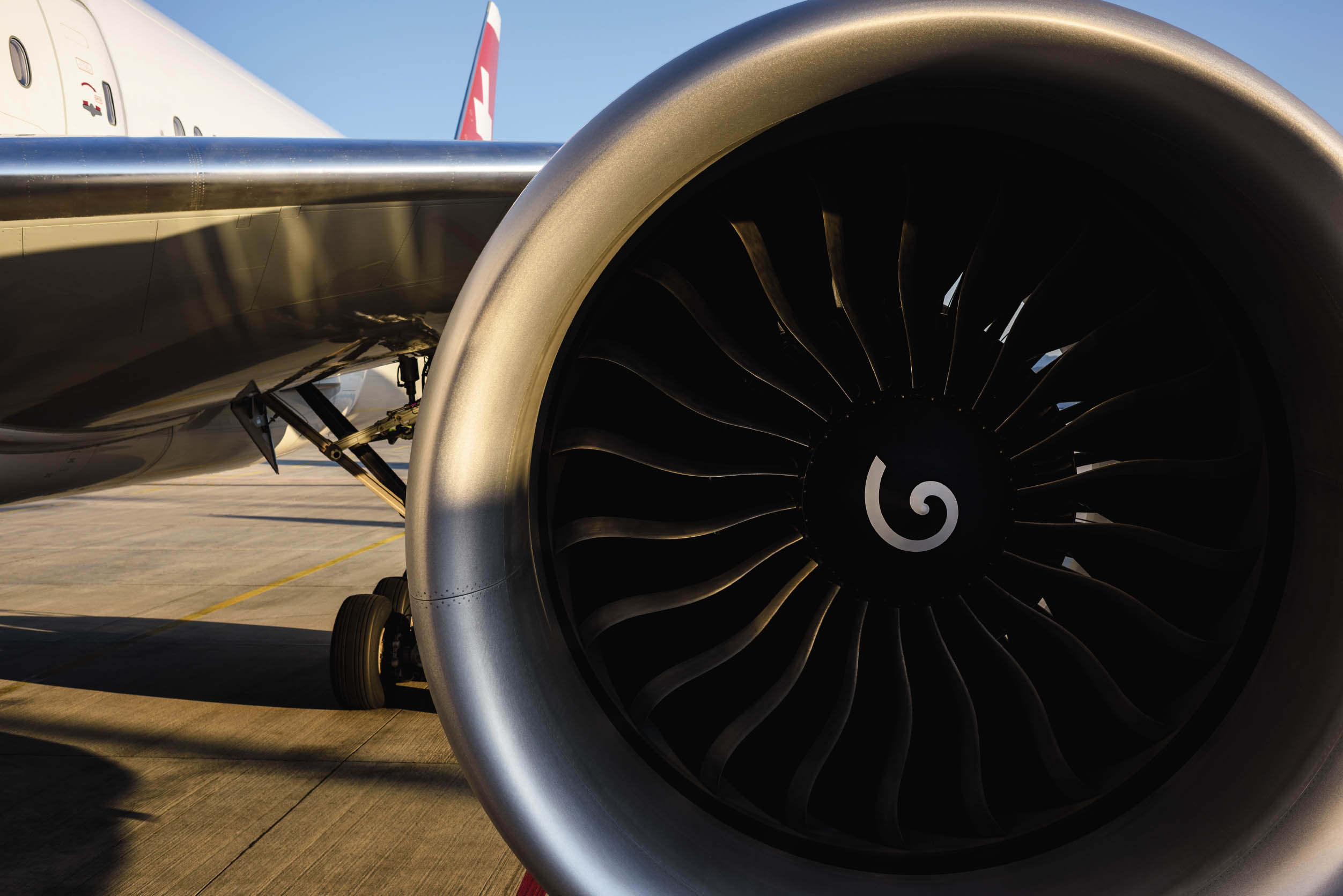 Videos
Service guide tile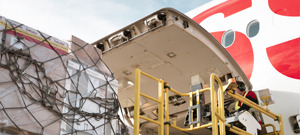 Download our service guide