Agrégateur de contenus
28/02/2019
Continued partnership between Edelweiss and Swiss WorldCargo
Zurich, February 28, 2019 – Edelweiss, Switzerland's leading leisure travel airline and sister company of Swiss International Air Lines, and Swiss WorldCargo, the freight division of Swiss International Air Lines, have agreed to a continued partnership for the coming years.
The agreement, effective since the beginning of 2019, will see Swiss WorldCargo continue to market and sell Edelweiss freight capacity. Both companies will benefit from the expanding Edelweiss network, while pursuing additional global growth opportunities. Swiss WorldCargo will maintain responsibility for managing the belly cargo of the entire Swiss International Air Lines and Edelweiss fleet on all applicable routes.
Edelweiss and Swiss WorldCargo have enjoyed a close partnership since 2009. In recent years, the Edelweiss fleet and range of destinations has grown significantly. Edelweiss now flies to over 70 destinations in 34 countries, and the airline's fleet consists of a total of 16 aircraft, including 10 Airbus A320s, 2 Airbus A330s, and 4 Airbus A340s.
Swiss WorldCargo markets cargo capacity for Edelweiss on the following destinations:
• North and South America: Vancouver, Calgary, Cancun, San Jose, Tampa, Orlando, Punta Cana, Rio de Janeiro, San Diego, Havana and Buenos Aires
• Africa and Asia: Phuket, Colombo, Saigon/Ho Chi Minh City, Malé, Mauritius and Cape Town
• Europe: Larnaca, Gran Canaria, Pristina, Tenerife and Skopje
"Our partnership with Edelweiss offers great opportunities for both us and our customers, as we are able to complement our already strong international network with additional routes in diverse markets," said Ashwin Bhat, Head of Swiss WorldCargo. "We look forward to a continued successful partnership with Edelweiss in the future."
"Swiss WorldCargo has been a strong partner for us over the last several years," said Bernd Bauer, CEO of Edelweiss. "As Edelweiss expands in both fleet size and destinations, we look forward to continuing to augment our network through their valuable support in managing cargo traffic on our routes."

Continuer la lecture
29/11/2018
Swiss WorldCargo promotes livery on new truck in Japan
Tokyo, Japan, 29 November 2018 – Swiss WorldCargo in Japan is promoting its Boeing 777-300ER livery on a new truck operated by Road Feeder Service (RFS) provider Hirano Logistics.
Developed in partnership between Swiss WorldCargo and Hirano Logistics, the branded truck operates on different routes throughout Japan. The vehicle, which is temperature-controlled, ensures the safe and effective handling of various goods, including pharmaceuticals. While it does not carry exclusively Swiss WorldCargo freight, the truck promotes the company and brand as it travels throughout Japan to meet the needs of customers.
The freighter's livery focuses on a Boeing 777-300ER from three angles, offering different visualizations. On the right side, a close-up reveals the back of an engine alongside the Swiss WorldCargo livery. The left shows a Swiss WorldCargo airplane flying above the alps, while the back displays an impressive take-off.
"We are very proud of our collaboration in successfully developing and launching this initiative," said Tango Tomonari, Head of Cargo Japan with Swiss WorldCargo. "It's an excellent way for Swiss WorldCargo to continue positioning and promoting itself within the Japanese market. At the same time, the impressive pharmaceutical handling capabilities of this truck ensure that a diverse range of products can be delivered to various destinations for different customers."
Swiss WorldCargo operates a daily flight via A340-300 to Tokyo Narita Airport via Zurich Airport. In addition to this, an extensive, already established network of trucks transports the carrier's freight throughout the country.
Continuer la lecture
28/10/2018
Swiss WorldCargo begins operating new routes for Winter Timetable 2018
Swiss WorldCargo, the airfreight division of Swiss International Air Lines, will begin operating new flights according to its Winter Timetable. This year's Winter Timetable introduces new global destinations in Asia and South America.
Flights to Ho Chi Minh City/Saigon from Zurich will commence on November 15, 2018, operated twice weekly, while flights to Colombo, Sri Lanka will begin operating on November 3, 2018, two times weekly. A twice-weekly flight to Buenos Aires, Argentina, will begin on 7 November.
By servicing these additional destinations, Swiss WorldCargo will continue to focus on meeting customer demands as well as complementing already established routes within the network. In Asia, Swiss WorldCargo currently handles cargo traffic on direct flights to Beijing, Shanghai, Hong Kong, Tokyo, Bangkok, Singapore and Phuket. In South America, destinations include São Paulo and Rio de Janeiro.
"The introduction of these new routes offers great new opportunities for us," said Ashwin Bhat, Head of Cargo with Swiss International Air Lines. "This shows the impressive intercontinental footprint of both Swiss International Air Lines and Swiss WorldCargo. In addition to our increased cargo capacity with the arrival of new Boeing 777-300ERs, new destinations allow us to showcase our best-in-class quality and service on a variety of global routes."
Continuer la lecture
MEDIA_RELEASE_SHOW_ALL_BUTTON
NEWS_AND_MEDIA_Cargo_matters
Cargo Matters
Le fret est essentiel : ce n'est pas un scoop. Nous souhaitons en revanche que "Cargo Matters" vous apporte du nouveau sous le soleil ! Cette première plateforme d'information de Swiss WorldCargo sous forme de magazine sera publiée trois fois par an. Elle proposera des informations soigneusement recherchées sur des marchés et produits spécifiques et examinera les courants et tendances du secteur, y compris les niches de croissance telles que l'eBusiness.
Table of content of issue 1/2018
Editorial
From Ashwin Bhat
Lead Story
15 years of "Cargo Matters"
By Heiner Siegmund and Will Waters
Verticals - Pharma & Healthcare
CEIV certification special
Digitalisation
Introducing the eDGD – Electronic Dangerous Goods Declaration
Utopia
Let air cargo leaders learn to disrupt their industry
Experts' Views
eCommerce: what do you expect from your "middle mile
provider"?
Network
Station Portrait: Welcome to Hong Kong
Three question about ...
eBooking
Facts & Figures
Everything you wanted to know about...Zurich Hub
Editor's Pick
Best of Social Media
Industry Events
Save the date
Contest
Win an overnight stay at the Savoy Hotel in Zurich
Cargo Matters Digital Archive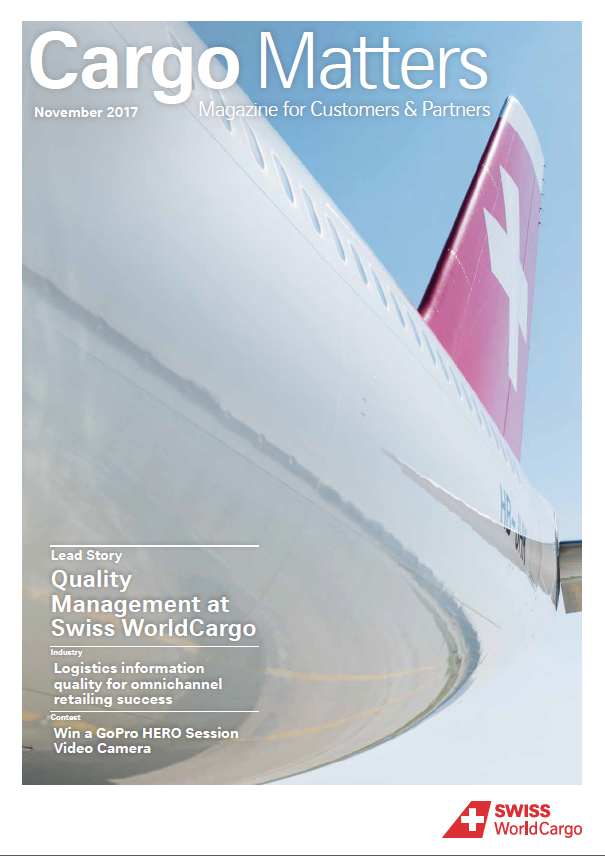 Answer & win!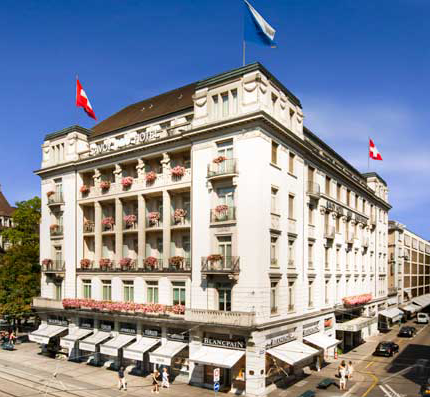 Cargo Matters 1-2018 Contest
What certification did Swiss WorldCargo receive in 2018?
PICTURES_VIDEOS

Images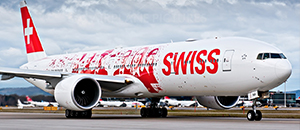 Vidéos