Asset-Herausgeber
21/06/2019
Swiss WorldCargo wins DHL Care Award for the fourth time in a row, reflecting excellence in pharmaceutical and healthcare transport
The Carrier Award for Reliability and Excellence (CARE) honours air freight providers for their excellence in the handling and safe shipment of temperature-sensitive life science products. Recipients of the DHL CARE Award, which was first instituted back in 2016, offer exceptional service, quality, ground handling and innovative technologies and processes for their shipments. Swiss WorldCargo has previously received the award in 2016, 2017 and 2018.

"We are delighted and honoured to receive the 2019 DHL CARE Award, this time for the fourth year in a row," said Ashwin Bhat, Head of Swiss WorldCargo. "This achievement underscores not only our work with DHL, but also both our companies' continued commitment to best-in-class quality and service offerings in the field of temperature- sensitive cargo. We look forward to a continued strong partnership between our organizations and will continue with our focus on our reliability and quality commitment in the future."

"Swiss WorldCargo has been one of our valued partners for many years. Being awarded with the DHL CARE Award for the fourth time in a row clearly reflects their service excellence," stated Thomas Mack, Head of Global Air Freight, DHL Global Forwarding.
Weiterlesen
28/10/2018
Swiss WorldCargo begins operating new routes for Winter Timetable 2018
Swiss WorldCargo, the airfreight division of Swiss International Air Lines, will begin operating new flights according to its Winter Timetable. This year's Winter Timetable introduces new global destinations in Asia and South America.
Flights to Ho Chi Minh City/Saigon from Zurich will commence on November 15, 2018, operated twice weekly, while flights to Colombo, Sri Lanka will begin operating on November 3, 2018, two times weekly. A twice-weekly flight to Buenos Aires, Argentina, will begin on 7 November.
By servicing these additional destinations, Swiss WorldCargo will continue to focus on meeting customer demands as well as complementing already established routes within the network. In Asia, Swiss WorldCargo currently handles cargo traffic on direct flights to Beijing, Shanghai, Hong Kong, Tokyo, Bangkok, Singapore and Phuket. In South America, destinations include São Paulo and Rio de Janeiro.
"The introduction of these new routes offers great new opportunities for us," said Ashwin Bhat, Head of Cargo with Swiss International Air Lines. "This shows the impressive intercontinental footprint of both Swiss International Air Lines and Swiss WorldCargo. In addition to our increased cargo capacity with the arrival of new Boeing 777-300ERs, new destinations allow us to showcase our best-in-class quality and service on a variety of global routes."
Weiterlesen
28/11/2017
Swiss WorldCargo baut Pharma-Kompetenzen mit der GDP Revalidierung des Zürcher Hubs, sowie im Netzwerk weiter aus
Swiss WorldCargo's Hub in Zürich bestätigt erneut seine Position als führender Flughafen im Umschlag von pharmazeutischen Sendungen: Swissmedic, die Zulassungs- und Aufsichtsbehörde für Arzneimittel und Medizinprodukte in der Schweiz, hat im September 2017 die GDP Compliance-Zertifizierung der Abfertigungsbereiche von Cargologic erneuert. Swiss World Cargos Ground-Handling-Partner war einer der ersten, der im Jahr 2014 die Anforderungen der GDP-Zertifizierung (Gute Vertriebspraxis) erfüllte und 2015 das «Center of Excellence for Independent Validators» CEIV-Zertifikat der IATA für die Abfertigung von pharmazeutischen Produkten erhielt.
In den vergangenen zwei Jahren hat Swiss WorldCargo massiv investiert und in Zusammenarbeit mit seinen Handling-Partnern, seine Standards nach dem Best Practice-Modell weltweit angepasst. Ein Netzwerk an zertifizierten Handelswegen wird eingeführt, um weltweit die höchsten Qualitätsstandards zu sichern und die Produktintegrität entlang der gesamten Kühlkette zu wahren. Bis Ende 2017 sollen so rund 50 Qualitätskorridore für die wichtigsten Pharma-Destinationen entstehen.
Swiss WorldCargo ist auch bestrebt, das Programm Envirotainer QEP (Qualified Envirotainer Provider) zu erweitern, das Partner-Fluggesellschaften und deren kompetente Abwicklung von Envirotainer Active-Einheiten im Netzwerk anerkennt. Bereits 30 Stationen im Netzwerk von Swiss WorldCargo haben diese Akkreditierung erhalten – weitere werden in den kommenden Monaten folgen.
Swiss WorldCargo hat mit der Einführung des zusätzlichen Temperaturbereichs «ERT» in den Kühllag
Weiterlesen
MEDIA_RELEASE_SHOW_ALL_BUTTON
PICTURES_VIDEOS

Bilder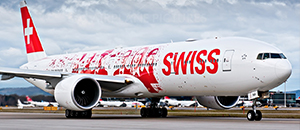 Videos
Service guide tile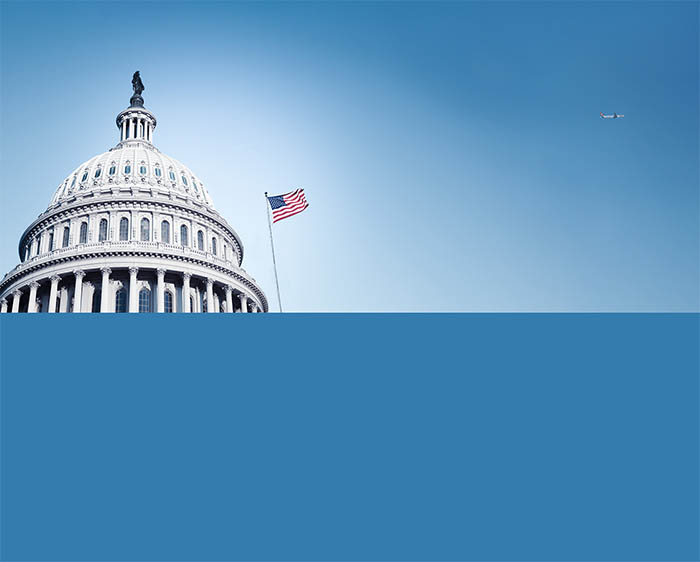 Download our service guide